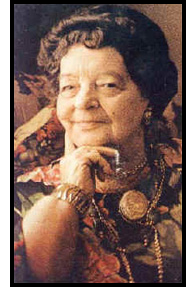 We believe that some 100 years ago Rene Caisse and her Tea were among the founders of Immunology, the current hot topic within the Medical community. She believed that her Tea contained properties that promoted cleansing and detoxifying the body such that the heightened immune system could fight diseases in the body. That is what she credits for the many successful recoveries over all of the years that she treated people.
Our immune system, taken in it's entirety, is one of the largest and most complex systems in the body, but it is highly susceptible to and weakened by the high levels of toxicity that we are currently exposed to.
Daily TV coverage of the current pandemic of Covid-19 contains numerous references to those most at risk. They happen to be those with weakened or compromised immune systems, or those with existing health conditions which are already placing high demands on their immune systems. In either case, their immune systems are not capable of mounting an effective resistance to Covid-19.
Make no mistake, Rene Caisse's Tea would not be considered a cure if you tested positive for the virus, but it wouldn't hurt to drink it and it may help you recover more quickly. Better yet, by using the tea beforehand, we believe that your detoxified and boosted immune system would stand a better chance of fighting off a Covid-19 infection.
René Caisse's Remarkable Healing Tea
In the early 1900s, Nurse René Caisse learned of the ingredients that had been used in a healing tea by an old native American medicine man. Some time later, a doctor suggested that one of the ingredients used in the healing tea would help the body fight off cancer.
René Caisse spent years studying the ingredients of the original native Canadian tea, and refining the natural formula. When her task was done, she had completed the first step of her life's work; she went on to spend more than half a century of her life treating thousands of patients.
Resperin's Original Caisse Formula Tea is the only brand of healing tea available that can document the receipt of René Caisse's original secret formula from Nurse Caisse herself.
Resperin™ Canada Limited prepares Resperin's Original Caisse Formula Tea using the original René Caisse formula, and like René Caisse herself, uses the same natural ingredients from Ontario used by native Canadian medicine men. The tea contains no artificial flavour, colouring, or preservatives, and is guaranteed herbicide free.
René Caisse dedicated her life to making her tea available as an alternative or supplement treatment for persons suffering from cancer, without a profit motive for herself. Her formula became known as essiac, which is simply her last name spelled backwards.
Please visit our order page to order Resperin's Original Caisse Formula Tea.
If you would like more information about this remarkable product, its ingredients, or Nurse René Caisse, please make yourself comfortable and browse through our website. Please do not hesitate to contact us if you have any questions.